Shoe fashion - After Abloh's death: designer shoes auctioned for millions
By stadt-waldbroel-magazin/li>
213
30/03/2022
New York (AP) - After the death of US designer Virgil Abloh, 200 pairs of shoes he designed were auctioned in New York for a total of more than 25 million dollars (about 22 million euros).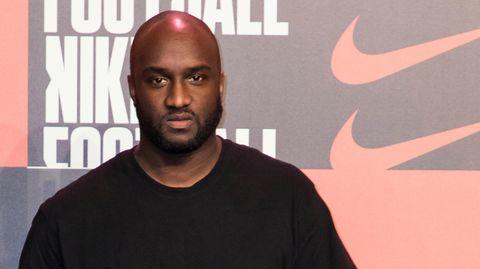 T-Online.de/TV
"Ghost Hotel" causes resistance in the village
Whole place disappears from the scene - until now
This mega crash ends for BMW drivers on a roof
Violent eruption of Etna
Planetary surface photographed for the first time
New military maneuvers in the Ukraine conflict
Turks burn electricity bills
Combat helicopter technology worries critics
Foreign Minister tears
German city is sinking - it lured with great wealth
Fraudsters have no idea who their grandchild trick will reach this time
Cat interrupts football game
Truck causes debris field - bad reason for accident
Trucker vaccination protest closes the border
Can she stop Putin?
The 200 pairs of the debut Air Force 1 sneaker that Abloh designed for fashion brands Nike and Louis Vuitton would have fetched a total of $25.3 million at Wednesday's auction - more than eight times the amount previously estimated. announced the auction house Sotheby's.
The most expensive item was a pair of shoes in size 37, which fetched around $350,000. A pair of shoes with size 44 received the most bids - a total of 68. The proceeds are to go to a foundation that supports the education of black schoolchildren.
Abloh died of cancer in November at the age of 41. Most recently, he worked as a designer and creative director of the men's line at Louis Vuitton.